Blue Team (17/33/15)

Level
KDA
Keystone
Summoners
Final Items
Gold

elise player
12

6

/

6

/

1

8.5k

Diminish
11

1

/

5

/

7

6.1k

Revenge
11

3

/

11

/

3

7.1k

Santorin
13

7

/

2

/

1

10.6k

Iook at me
8

0

/

9

/

3

4.9k
Red Team (33/17/40)

Level
KDA
Keystone
Summoners
Final Items
Gold

TSM Bjergsen
13

9

/

2

/

11

10.8k

TSM Akaadian
13

6

/

5

/

8

8.3k

Ekko dà mó wáng
13

4

/

1

/

4

8.2k

StrongHuni
14

6

/

4

/

4

10.6k

From Iron
11

8

/

5

/

13

8.6k
Items(

10623 Gold Earned

)
Final Items
Corrupting Potion

Righteous Glory

Broken Stopwatch

Ninja Tabi

The Black Cleaver

B. F. Sword

Warding Totem (Trinket)
Summoner Spells
Teleport

Flash
Buy Order
0:15

0:15

4:20

4:22

6:31

6:40

7:10

9:08

9:09

9:10

9:10

11:43

16:28

17:30

19:01

19:02

19:07
Abilities
| | | | | | | | | | | | | | | | | | | |
| --- | --- | --- | --- | --- | --- | --- | --- | --- | --- | --- | --- | --- | --- | --- | --- | --- | --- | --- |
| Corrosive Charge | 1 | 2 | 3 | 4 | 5 | 6 | 7 | 8 | 9 | 10 | 11 | 12 | 13 | 14 | 15 | 16 | 17 | 18 |
| Purge | 1 | 2 | 3 | 4 | 5 | 6 | 7 | 8 | 9 | 10 | 11 | 12 | 13 | 14 | 15 | 16 | 17 | 18 |
| Disdain | 1 | 2 | 3 | 4 | 5 | 6 | 7 | 8 | 9 | 10 | 11 | 12 | 13 | 14 | 15 | 16 | 17 | 18 |
| Fear Beyond Death | 1 | 2 | 3 | 4 | 5 | 6 | 7 | 8 | 9 | 10 | 11 | 12 | 13 | 14 | 15 | 16 | 17 | 18 |
Runes Reforged
5
Inspiration
Outwit Mere Mortals
Creative tools and rule bending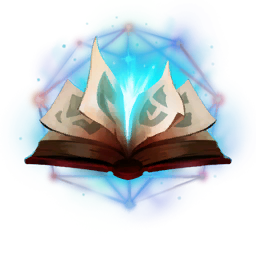 3
Unsealed Spellbook
Swap Summoner Spells while out of combat. Swapping to unique Summoner Spells will increase the rate at which you can make future swaps.

2
Magical Footwear
You get free boots at 10 min but you cannot buy boots before then. Each takedown you get makes your boots come 30s sooner.

3
Biscuit Delivery
Gain a free Biscuit every 3 min, until 12 min. Consuming or selling a Biscuit permanently increases your max mana and restores health and mana.

3
Time Warp Tonic
Potions and biscuits grant some restoration immediately. Gain MS while under their effects.

2
Domination
Hunt and Eliminate Prey
Burst damage and target access
1-2
Taste of Blood
Heal when you damage an enemy champion.
3-1
Ravenous Hunter
Unique takedowns grant permanent healing from ability damage.
Adaptive Force
+6 AD or +10 AP
Adaptive Force
+6 AD or +10 AP