Blue Team (17/33/15)

Level
KDA
Keystone
Summoners
Final Items
Gold

elise player
12

6

/

6

/

1

8.5k

Diminish
11

1

/

5

/

7

6.1k

Revenge
11

3

/

11

/

3

7.1k

Santorin
13

7

/

2

/

1

10.6k

Iook at me
8

0

/

9

/

3

4.9k
Red Team (33/17/40)

Level
KDA
Keystone
Summoners
Final Items
Gold

TSM Bjergsen
13

9

/

2

/

11

10.8k

TSM Akaadian
13

6

/

5

/

8

8.3k

Ekko dà mó wáng
13

4

/

1

/

4

8.2k

StrongHuni
14

6

/

4

/

4

10.6k

From Iron
11

8

/

5

/

13

8.6k
Items(

10623 Gold Earned

)
Final Items
Corrupting Potion

Righteous Glory

Broken Stopwatch

Ninja Tabi

The Black Cleaver

B. F. Sword

Warding Totem (Trinket)
Summoner Spells
Teleport

Flash
Buy Order
0:15

0:15

4:20

4:22

6:31

6:40

7:10

9:08

9:09

9:10

9:10

11:43

16:28

17:30

19:01

19:02

19:07
Abilities
| | | | | | | | | | | | | | | | | | | |
| --- | --- | --- | --- | --- | --- | --- | --- | --- | --- | --- | --- | --- | --- | --- | --- | --- | --- | --- |
| Corrosive Charge | 1 | 2 | 3 | 4 | 5 | 6 | 7 | 8 | 9 | 10 | 11 | 12 | 13 | 14 | 15 | 16 | 17 | 18 |
| Purge | 1 | 2 | 3 | 4 | 5 | 6 | 7 | 8 | 9 | 10 | 11 | 12 | 13 | 14 | 15 | 16 | 17 | 18 |
| Disdain | 1 | 2 | 3 | 4 | 5 | 6 | 7 | 8 | 9 | 10 | 11 | 12 | 13 | 14 | 15 | 16 | 17 | 18 |
| Fear Beyond Death | 1 | 2 | 3 | 4 | 5 | 6 | 7 | 8 | 9 | 10 | 11 | 12 | 13 | 14 | 15 | 16 | 17 | 18 |
Runes Reforged
5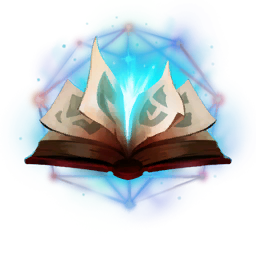 Unsealed Spellbook
Swap Summoner Spells while out of combat. Swapping to unique Summoner Spells will increase the rate at which you can make future swaps.

Magical Footwear
You get free boots at 10 min but you cannot buy boots before then. Each takedown you get makes your boots come 30s sooner.

Biscuit Delivery
Gain a free Biscuit every 3 min, until 12 min. Consuming or selling a Biscuit permanently increases your max mana and restores health and mana.

Time Warp Tonic
Potions and biscuits grant some restoration immediately. Gain MS while under their effects.

2
Taste of Blood
Heal when you damage an enemy champion.
Ravenous Hunter
Unique takedowns grant permanent healing from ability damage.
Adaptive Force
+6 AD or +10 AP
Adaptive Force
+6 AD or +10 AP