Blue Team (17/33/15)

Level
KDA
Keystone
Summoners
Final Items
Gold

elise player
12

6

/

6

/

1

8.5k

Diminish
11

1

/

5

/

7

6.1k

Revenge
11

3

/

11

/

3

7.1k

Santorin
13

7

/

2

/

1

10.6k

Iook at me
8

0

/

9

/

3

4.9k
Red Team (33/17/40)

Level
KDA
Keystone
Summoners
Final Items
Gold

TSM Bjergsen
13

9

/

2

/

11

10.8k

TSM Akaadian
13

6

/

5

/

8

8.3k

Ekko dà mó wáng
13

4

/

1

/

4

8.2k

StrongHuni
14

6

/

4

/

4

10.6k

From Iron
11

8

/

5

/

13

8.6k
Items(

10834 Gold Earned

)
Final Items
Doran's Ring

Corrupting Potion

Sorcerer's Shoes

Luden's Echo

Morellonomicon

Farsight Alteration
Summoner Spells
Flash

Heal
Buy Order
0:04

0:04

0:04

0:04

4:05

4:06

4:07

7:33

11:03

11:05

13:34

13:35

15:22

15:24

15:25

18:09

18:09

18:13

18:16
Abilities
| | | | | | | | | | | | | | | | | | | |
| --- | --- | --- | --- | --- | --- | --- | --- | --- | --- | --- | --- | --- | --- | --- | --- | --- | --- | --- |
| Paddle Star! | 1 | 2 | 3 | 4 | 5 | 6 | 7 | 8 | 9 | 10 | 11 | 12 | 13 | 14 | 15 | 16 | 17 | 18 |
| Spell Thief | 1 | 2 | 3 | 4 | 5 | 6 | 7 | 8 | 9 | 10 | 11 | 12 | 13 | 14 | 15 | 16 | 17 | 18 |
| Sleepy Trouble Bubble | 1 | 2 | 3 | 4 | 5 | 6 | 7 | 8 | 9 | 10 | 11 | 12 | 13 | 14 | 15 | 16 | 17 | 18 |
| Portal Jump | 1 | 2 | 3 | 4 | 5 | 6 | 7 | 8 | 9 | 10 | 11 | 12 | 13 | 14 | 15 | 16 | 17 | 18 |
Runes Reforged

2
Domination
Hunt and Eliminate Prey
Burst damage and target access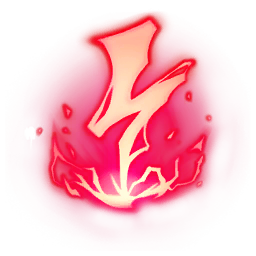 1
Electrocute
Hitting a champion with 3 separate attacks or abilities in 3s deals bonus adaptive damage.
2
Taste of Blood
Heal when you damage an enemy champion.

3
Eyeball Collection
Collect eyeballs for champion and ward takedowns. Gain permanent AD or AP, adaptive for each eyeball plus bonus upon collection completion.
1
Ravenous Hunter
Unique takedowns grant permanent healing from ability damage.
4
Inspiration
Outwit Mere Mortals
Creative tools and rule bending

2-3
Biscuit Delivery
Gain a free Biscuit every 3 min, until 12 min. Consuming or selling a Biscuit permanently increases your max mana and restores health and mana.

3-1
Cosmic Insight
+5% CDR
+5% Max CDR
+5% Summoner Spell CDR
+5% Item CDR
Adaptive Force
+6 AD or +10 AP
Adaptive Force
+6 AD or +10 AP
Scaling Health
+15-90 HP, lvls 1-18