Blue Team (17/33/15)

Level
KDA
Keystone
Summoners
Final Items
Gold

elise player
12

6

/

6

/

1

8.5k

Diminish
11

1

/

5

/

7

6.1k

Revenge
11

3

/

11

/

3

7.1k

Santorin
13

7

/

2

/

1

10.6k

Iook at me
8

0

/

9

/

3

4.9k
Red Team (33/17/40)

Level
KDA
Keystone
Summoners
Final Items
Gold

TSM Bjergsen
13

9

/

2

/

11

10.8k

TSM Akaadian
13

6

/

5

/

8

8.3k

Ekko dà mó wáng
13

4

/

1

/

4

8.2k

StrongHuni
14

6

/

4

/

4

10.6k

From Iron
11

8

/

5

/

13

8.6k
Items(

10834 Gold Earned

)
Final Items
Doran's Ring

Corrupting Potion

Sorcerer's Shoes

Luden's Echo

Morellonomicon

Farsight Alteration
Summoner Spells
Flash

Heal
Buy Order
0:04

0:04

0:04

0:04

4:05

4:06

4:07

7:33

11:03

11:05

13:34

13:35

15:22

15:24

15:25

18:09

18:09

18:13

18:16
Abilities
| | | | | | | | | | | | | | | | | | | |
| --- | --- | --- | --- | --- | --- | --- | --- | --- | --- | --- | --- | --- | --- | --- | --- | --- | --- | --- |
| Paddle Star! | 1 | 2 | 3 | 4 | 5 | 6 | 7 | 8 | 9 | 10 | 11 | 12 | 13 | 14 | 15 | 16 | 17 | 18 |
| Spell Thief | 1 | 2 | 3 | 4 | 5 | 6 | 7 | 8 | 9 | 10 | 11 | 12 | 13 | 14 | 15 | 16 | 17 | 18 |
| Sleepy Trouble Bubble | 1 | 2 | 3 | 4 | 5 | 6 | 7 | 8 | 9 | 10 | 11 | 12 | 13 | 14 | 15 | 16 | 17 | 18 |
| Portal Jump | 1 | 2 | 3 | 4 | 5 | 6 | 7 | 8 | 9 | 10 | 11 | 12 | 13 | 14 | 15 | 16 | 17 | 18 |
Runes Reforged

2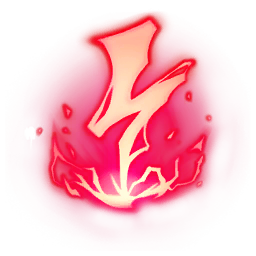 Electrocute
Hitting a champion with 3 separate attacks or abilities in 3s deals bonus adaptive damage.
Taste of Blood
Heal when you damage an enemy champion.

Eyeball Collection
Collect eyeballs for champion and ward takedowns. Gain permanent AD or AP, adaptive for each eyeball plus bonus upon collection completion.
Ravenous Hunter
Unique takedowns grant permanent healing from ability damage.
4

Biscuit Delivery
Gain a free Biscuit every 3 min, until 12 min. Consuming or selling a Biscuit permanently increases your max mana and restores health and mana.

Cosmic Insight
+5% CDR
+5% Max CDR
+5% Summoner Spell CDR
+5% Item CDR
Adaptive Force
+6 AD or +10 AP
Adaptive Force
+6 AD or +10 AP
Scaling Health
+15-90 HP, lvls 1-18