Blue Team (22/4/13)

Level
KDA
Keystone
Summoners
Final Items
Gold

Andolos
10

3

/

0

/

4

8k

Subbeex
12

7

/

1

/

2

8.9k

Burfi
13

9

/

2

/

1

8.1k

Yomenik AIchemik
9

2

/

1

/

2

6.4k

Visokiy hyec
9

1

/

0

/

4

6.2k
Red Team (4/22/4)

Level
KDA
Keystone
Summoners
Final Items
Gold

top king top dog
10

1

/

6

/

1

5.2k

11118
6

0

/

4

/

0

3.4k

Daniur
10

2

/

2

/

2

6.3k

DuaIistdusk
8

1

/

6

/

0

4.4k

Trouble I
7

0

/

4

/

1

3.3k
Items(

5211 Gold Earned

)
Final Items
Boots of Speed

Doran's Blade

Doran's Blade

Youmuu's Ghostblade

Long Sword

Warding Totem (Trinket)
Summoner Spells
Teleport

Flash
Buy Order
0:10

0:10

0:10

4:49

4:50

9:57

9:58

9:59

9:02

9:03

11:30

13:39

14:27
Abilities
| | | | | | | | | | | | | | | | | | | |
| --- | --- | --- | --- | --- | --- | --- | --- | --- | --- | --- | --- | --- | --- | --- | --- | --- | --- | --- |
| The Darkin Blade | 1 | 2 | 3 | 4 | 5 | 6 | 7 | 8 | 9 | 10 | 11 | 12 | 13 | 14 | 15 | 16 | 17 | 18 |
| Infernal Chains | 1 | 2 | 3 | 4 | 5 | 6 | 7 | 8 | 9 | 10 | 11 | 12 | 13 | 14 | 15 | 16 | 17 | 18 |
| Umbral Dash | 1 | 2 | 3 | 4 | 5 | 6 | 7 | 8 | 9 | 10 | 11 | 12 | 13 | 14 | 15 | 16 | 17 | 18 |
| World Ender | 1 | 2 | 3 | 4 | 5 | 6 | 7 | 8 | 9 | 10 | 11 | 12 | 13 | 14 | 15 | 16 | 17 | 18 |
Runes Reforged

2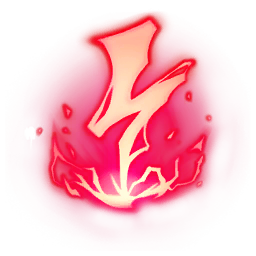 Electrocute
Hitting a champion with 3 separate attacks or abilities in 3s deals bonus adaptive damage.
Taste of Blood
Heal when you damage an enemy champion.

Ghost Poro
Entering brush swaps your current Trinket for a Ghost Poro. The Ghost Poro can be placed in brush and grants vision until discovered.

While either you or your poro is in enemy territory, gain adaptive force.
Ravenous Hunter
Unique takedowns grant permanent healing from ability damage.
2

Transcendence
Gain 10% CDR when you reach level 10. Excess CDR becomes AP or AD, adaptive.

Gathering Storm
Gain increasing amounts of AD or AP, adaptive over the course of the game.
Adaptive Force
+6 AD or +10 AP
Adaptive Force
+6 AD or +10 AP