Blue Team (22/4/13)

Level
KDA
Keystone
Summoners
Final Items
Gold

Andolos
10

3

/

0

/

4

8k

Subbeex
12

7

/

1

/

2

8.9k

Burfi
13

9

/

2

/

1

8.1k

Yomenik AIchemik
9

2

/

1

/

2

6.4k

Visokiy hyec
9

1

/

0

/

4

6.2k
Red Team (4/22/4)

Level
KDA
Keystone
Summoners
Final Items
Gold

top king top dog
10

1

/

6

/

1

5.2k

11118
6

0

/

4

/

0

3.4k

Daniur
10

2

/

2

/

2

6.3k

DuaIistdusk
8

1

/

6

/

0

4.4k

Trouble I
7

0

/

4

/

1

3.3k
Items(

5211 Gold Earned

)
Final Items
Boots of Speed

Doran's Blade

Doran's Blade

Youmuu's Ghostblade

Long Sword

Warding Totem (Trinket)
Summoner Spells
Teleport

Flash
Buy Order
0:10

0:10

0:10

4:49

4:50

9:57

9:58

9:59

9:02

9:03

11:30

13:39

14:27
Abilities
| | | | | | | | | | | | | | | | | | | |
| --- | --- | --- | --- | --- | --- | --- | --- | --- | --- | --- | --- | --- | --- | --- | --- | --- | --- | --- |
| The Darkin Blade | 1 | 2 | 3 | 4 | 5 | 6 | 7 | 8 | 9 | 10 | 11 | 12 | 13 | 14 | 15 | 16 | 17 | 18 |
| Infernal Chains | 1 | 2 | 3 | 4 | 5 | 6 | 7 | 8 | 9 | 10 | 11 | 12 | 13 | 14 | 15 | 16 | 17 | 18 |
| Umbral Dash | 1 | 2 | 3 | 4 | 5 | 6 | 7 | 8 | 9 | 10 | 11 | 12 | 13 | 14 | 15 | 16 | 17 | 18 |
| World Ender | 1 | 2 | 3 | 4 | 5 | 6 | 7 | 8 | 9 | 10 | 11 | 12 | 13 | 14 | 15 | 16 | 17 | 18 |
Runes Reforged

2
Domination
Hunt and Eliminate Prey
Burst damage and target access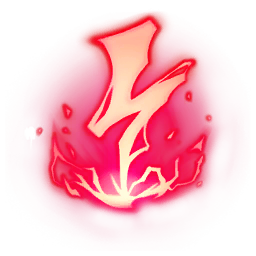 1
Electrocute
Hitting a champion with 3 separate attacks or abilities in 3s deals bonus adaptive damage.
2
Taste of Blood
Heal when you damage an enemy champion.

2
Ghost Poro
Entering brush swaps your current Trinket for a Ghost Poro. The Ghost Poro can be placed in brush and grants vision until discovered.

While either you or your poro is in enemy territory, gain adaptive force.
1
Ravenous Hunter
Unique takedowns grant permanent healing from ability damage.
2
Sorcery
Unleash Destruction
Empowered abilities and resource manipulation

2-1
Transcendence
Gain 10% CDR when you reach level 10. Excess CDR becomes AP or AD, adaptive.

3-3
Gathering Storm
Gain increasing amounts of AD or AP, adaptive over the course of the game.
Adaptive Force
+6 AD or +10 AP
Adaptive Force
+6 AD or +10 AP