Blue Team (38/43/61)

Level
KDA
Keystone
Summoners
Final Items
Gold

s4wyor
15

10

/

5

/

11

12.8k

D3RK1NG155 v2
16

8

/

8

/

12

13k

Vintrez
16

5

/

11

/

12

12.7k

Svveeney Todd
14

5

/

11

/

17

10.6k

SALUT A TOUS
17

10

/

8

/

9

13.8k
Red Team (43/38/64)

Level
KDA
Keystone
Summoners
Final Items
Gold

G2 Jerkz
16

11

/

6

/

6

14.8k

TheOutgoing
17

6

/

9

/

12

12.7k

G2 Caps2
17

10

/

7

/

12

14.9k

vacuum man69
15

5

/

7

/

20

11.9k

popoff1
17

11

/

9

/

14

16.9k
Items(

14831 Gold Earned

)
Final Items
Youmuu's Ghostblade

Jaurim's Fist

Duskblade of Draktharr

Enchantment: Warrior

Guardian Angel

Ninja Tabi

Oracle Lens
Summoner Spells
Smite

Flash
Buy Order
1:51

1:51

1:52

4:11

4:12

10:39

10:40

10:40

10:03

14:35

14:37

14:37

17:10

17:11

17:11

17:11

19:33

19:34

19:36

21:31

22:05

22:05

24:19

26:10

28:44

28:20

33:43
Abilities
| | | | | | | | | | | | | | | | | | | |
| --- | --- | --- | --- | --- | --- | --- | --- | --- | --- | --- | --- | --- | --- | --- | --- | --- | --- | --- |
| Taste Their Fear | 1 | 2 | 3 | 4 | 5 | 6 | 7 | 8 | 9 | 10 | 11 | 12 | 13 | 14 | 15 | 16 | 17 | 18 |
| Void Spike | 1 | 2 | 3 | 4 | 5 | 6 | 7 | 8 | 9 | 10 | 11 | 12 | 13 | 14 | 15 | 16 | 17 | 18 |
| Leap | 1 | 2 | 3 | 4 | 5 | 6 | 7 | 8 | 9 | 10 | 11 | 12 | 13 | 14 | 15 | 16 | 17 | 18 |
| Void Assault | 1 | 2 | 3 | 4 | 5 | 6 | 7 | 8 | 9 | 10 | 11 | 12 | 13 | 14 | 15 | 16 | 17 | 18 |
Runes Reforged

2
Domination
Hunt and Eliminate Prey
Burst damage and target access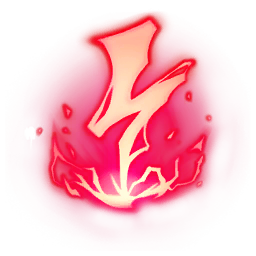 1
Electrocute
Hitting a champion with 3 separate attacks or abilities in 3s deals bonus adaptive damage.

3
Sudden Impact
Gain a burst of Lethality and Magic Penetration after using a dash, leap, blink, teleport, or when leaving stealth.

3
Eyeball Collection
Collect eyeballs for champion and ward takedowns. Gain permanent AD or AP, adaptive for each eyeball plus bonus upon collection completion.

3
Relentless Hunter
Unique takedowns grant permanent out of combat MS.
2
Sorcery
Unleash Destruction
Empowered abilities and resource manipulation

1-3
Nimbus Cloak
Shortly after casting your Ultimate, gain a decaying movement speed increase that lasts for 2.5s and allows you to pass through units.

2-3
Absolute Focus
While above 70% health, gain extra adaptive damage.
Adaptive Force
+6 AD or +10 AP
Adaptive Force
+6 AD or +10 AP