Blue Team (38/43/61)

Level
KDA
Keystone
Summoners
Final Items
Gold

s4wyor
15

10

/

5

/

11

12.8k

D3RK1NG155 v2
16

8

/

8

/

12

13k

Vintrez
16

5

/

11

/

12

12.7k

Svveeney Todd
14

5

/

11

/

17

10.6k

SALUT A TOUS
17

10

/

8

/

9

13.8k
Red Team (43/38/64)

Level
KDA
Keystone
Summoners
Final Items
Gold

G2 Jerkz
16

11

/

6

/

6

14.8k

TheOutgoing
17

6

/

9

/

12

12.7k

G2 Caps2
17

10

/

7

/

12

14.9k

vacuum man69
15

5

/

7

/

20

11.9k

popoff1
17

11

/

9

/

14

16.9k
Items(

14831 Gold Earned

)
Final Items
Youmuu's Ghostblade

Jaurim's Fist

Duskblade of Draktharr

Enchantment: Warrior

Guardian Angel

Ninja Tabi

Oracle Lens
Summoner Spells
Smite

Flash
Buy Order
1:51

1:51

1:52

4:11

4:12

10:39

10:40

10:40

10:03

14:35

14:37

14:37

17:10

17:11

17:11

17:11

19:33

19:34

19:36

21:31

22:05

22:05

24:19

26:10

28:44

28:20

33:43
Abilities
| | | | | | | | | | | | | | | | | | | |
| --- | --- | --- | --- | --- | --- | --- | --- | --- | --- | --- | --- | --- | --- | --- | --- | --- | --- | --- |
| Taste Their Fear | 1 | 2 | 3 | 4 | 5 | 6 | 7 | 8 | 9 | 10 | 11 | 12 | 13 | 14 | 15 | 16 | 17 | 18 |
| Void Spike | 1 | 2 | 3 | 4 | 5 | 6 | 7 | 8 | 9 | 10 | 11 | 12 | 13 | 14 | 15 | 16 | 17 | 18 |
| Leap | 1 | 2 | 3 | 4 | 5 | 6 | 7 | 8 | 9 | 10 | 11 | 12 | 13 | 14 | 15 | 16 | 17 | 18 |
| Void Assault | 1 | 2 | 3 | 4 | 5 | 6 | 7 | 8 | 9 | 10 | 11 | 12 | 13 | 14 | 15 | 16 | 17 | 18 |
Runes Reforged

2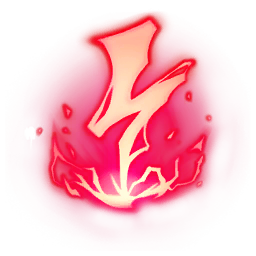 Electrocute
Hitting a champion with 3 separate attacks or abilities in 3s deals bonus adaptive damage.

Sudden Impact
Gain a burst of Lethality and Magic Penetration after using a dash, leap, blink, teleport, or when leaving stealth.

Eyeball Collection
Collect eyeballs for champion and ward takedowns. Gain permanent AD or AP, adaptive for each eyeball plus bonus upon collection completion.

Relentless Hunter
Unique takedowns grant permanent out of combat MS.
2

Nimbus Cloak
Shortly after casting your Ultimate, gain a decaying movement speed increase that lasts for 2.5s and allows you to pass through units.

Absolute Focus
While above 70% health, gain extra adaptive damage.
Adaptive Force
+6 AD or +10 AP
Adaptive Force
+6 AD or +10 AP